Caregiver Resource Guide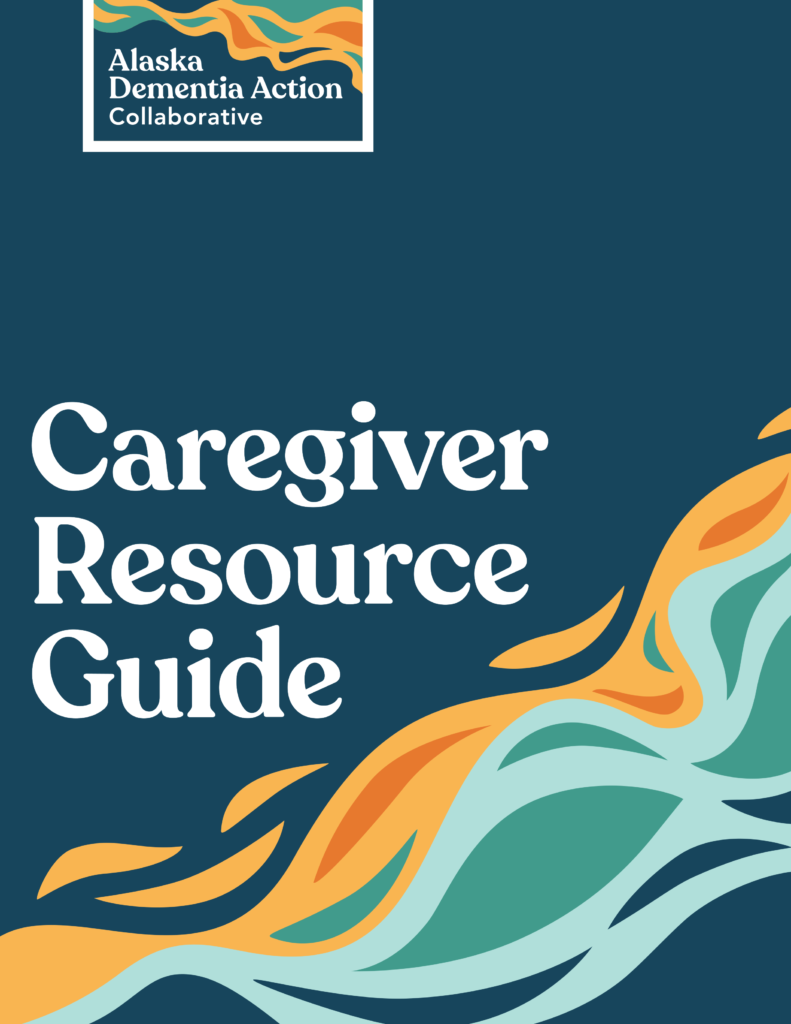 Who is this Guide for?
This guide is for care partners – family members, friends, neighbors – who care about someone with Alzheimer's Disease and Related Dementia.
» CLICK HERE to download the PDF.
.
How to use this guide?
Everyone is different – the journey for people with dementia and the people providing care will be unique. People have different preferences – some of us want to talk with a professional who provides guidance and some of us want to know where to look on the Internet for information, while others want to connect with people who are currently caregivers and can share stories and provide mutual support.
.
This Guide offers:
Names and contact information for organizations (both Alaska-based and some nationwide) that provide information and support services
General information on topics like Technology and Financial Planning
Stages of the Disease: For each stage, details on what to expect, how to respond, services and resources* specific to that phase. The information provided on each stage is just a brief snapshot and is not meant to be a comprehensive description. In addition, the disease stages are not black and white; people may experience symptoms at different stages.
*Services are more general descriptions of options to consider, resources include specific details such as phone numbers and web addresses..
.
This guide was developed and published by the Alaska Dementia Action Collaborative, a coalition of public-private partners committed to preparing Alaska State for the growth of the dementia population.
.
.
Produced with funding provided by: