Alaska Dementia Action Collaborative
The Alaska Dementia Action Collaborative is a coalition of public-private partners committed to preparing Alaska State for the growth of the dementia population.
Alaska is one of the fastest aging states in the nation. An aging population means an increase in a difficult diagnosis: Alzheimer's Disease. Every person with Alzheimer's Disease eventually requires round-the-clock care. Alaska is not prepared to meet this quietly encroaching epidemic.
The needs of Alaskans with Alzheimer's Disease and Related Dementia (ADRD) are complex and require an ongoing focused action-oriented commitment to address the many layers, funding mechanisms, and solutions needed to build a sustainable system capable of addressing this public health challenge.
.
Published May 2022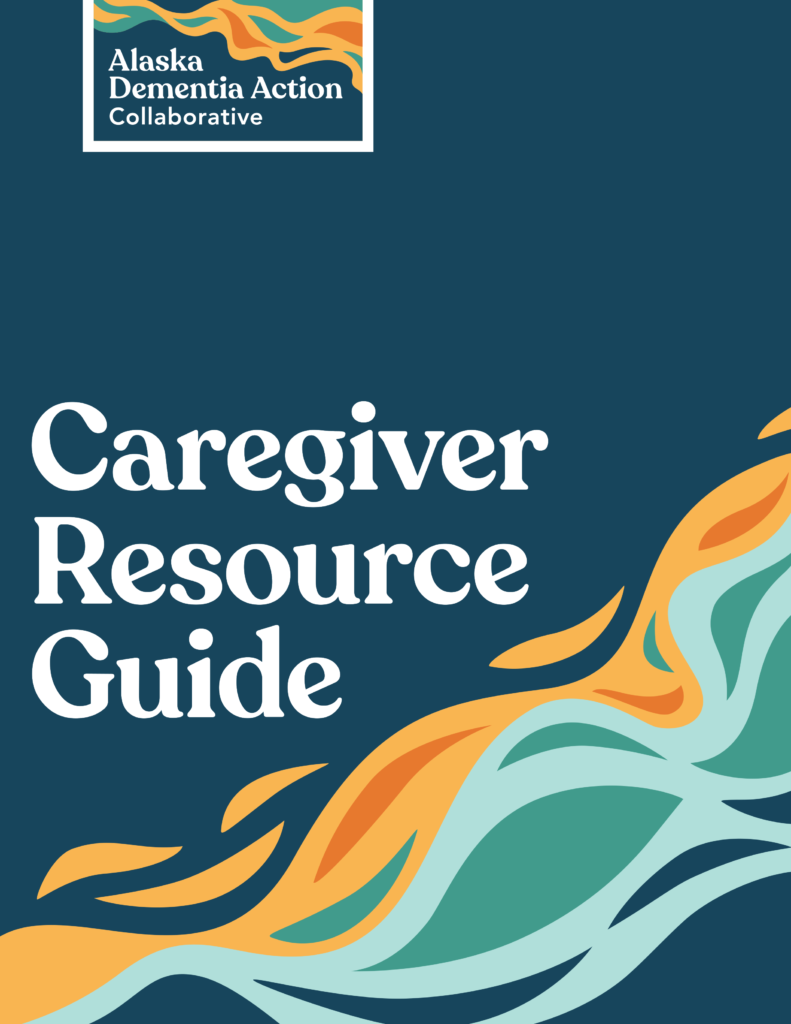 Names and contact information for organizations (both Alaska-based and some nationwide) that provide information and support services
General information on topics like Technology and Financial Planning
Stages of the Disease: For each stage, details on what to expect, how to respond, general services and resources specific to that phase.
.
Published January 2021
Provides context and describes the current systems of support. It highlights Alaska's promising practices as well as outlines the many gaps and needs.
This plan's primary purpose is to fuel a collective effort toward improving Alaska's systems of supporting people with ADRD and their families. It aims to identify the strengths and needs of Alaska's systems and the Alaskans they assist and to define a process for meeting the goals of the plan. This project was made possible with funding provided by the Alaska Mental Health Trust Authority.