A Night to Remember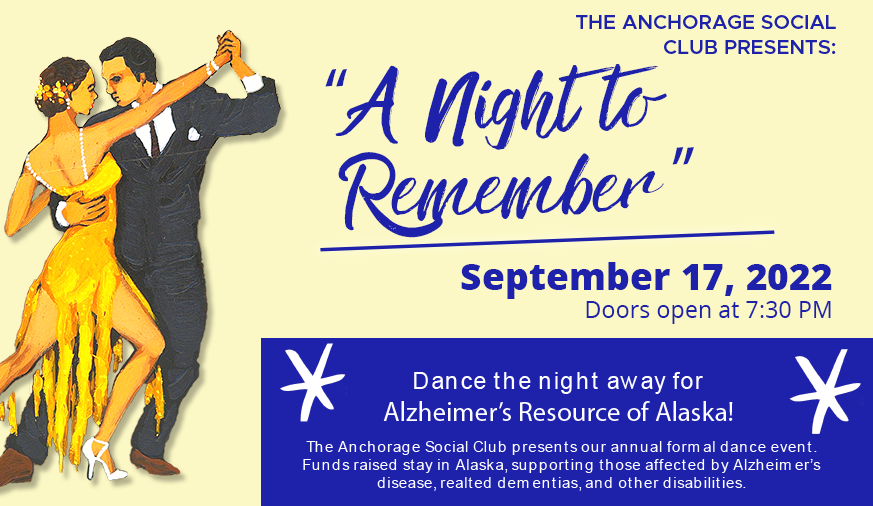 A Night to Remember
Presented by the Anchorage Social Club
Saturday, September 17, 2022 @ 7:30 PM
The Anchorage Social Club presents their annual formal dance event. Funds raised stay in Alaska, supporting those affected by Alzheimer's disease, realted dementias, and other disabilities.
𝗙𝗼𝗿 𝗺𝗼𝗿𝗲 𝗶𝗻𝗳𝗼𝗿𝗺𝗮𝘁𝗶𝗼𝗻 𝗰𝗼𝗻𝘁𝗮𝗰𝘁:
The Anchorage Social Club at 907-350-7575
.

AK, United States
2022 Mayor's Charity Ball Saturday, October 8, 2022 @ 5:30 PM — 10:00 PM We are thrilled to have b...
Get class updates
in your email inbox

as well as empowering information related to Alzheimer's and related dementia's, caregiving, and the people we support.